In association with BDO IT Consulting Ltd
There continues to be exponential growth in regulatory technology across the world, in particular when we look back and take the COVID19 pandemic into account. In this webinar, TrustQuay and BDO Mauritius look specifically at a range of subjects specific to the region, including

-The current Mauritian regulatory framework
-Potential lines of defence open to you
-Onboarding monitoring measures inc. Risk assessment and AML Screening
-Ongoing monitoring measures

Watch BDO and TrustQuay in a webinar broadcast in September 2021 to understand the latest critical thinking surrounding these issues and their effect on Mauritius.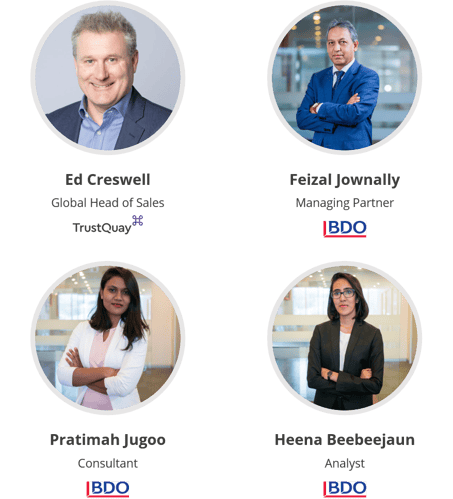 Watch again!
Click below to watch a recoding of the event