Download 2023's Future Focus Report — 'A Digitalisation Pathway for Trust, Corporate and Fund Services'
TrustQuay's annual Future Focus Report is a global survey of 120 corporate services providers, trust and fund administrators, wealth managers, private banks and family offices.
Download the report today!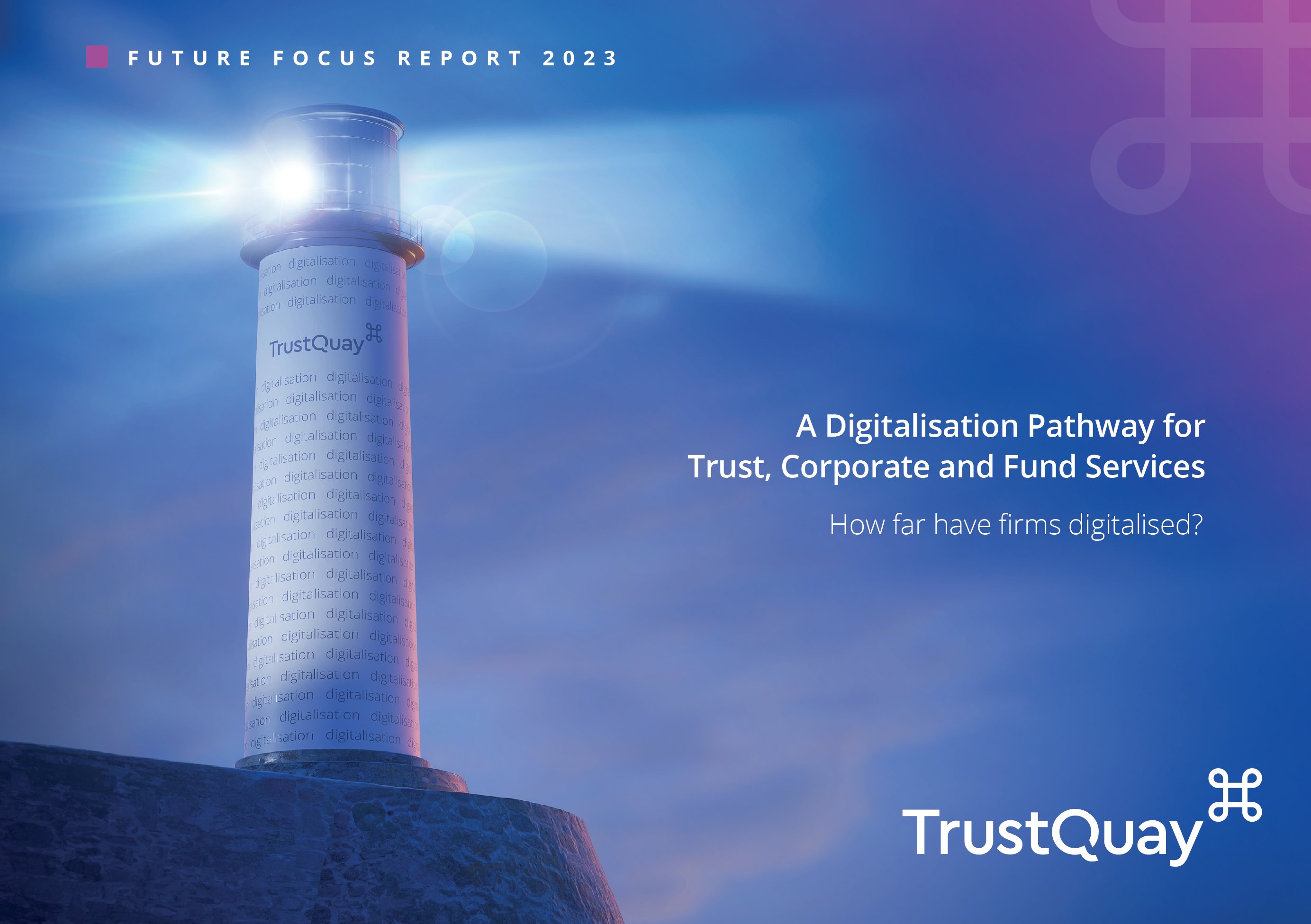 "2023's Future Focus Report sets out a 'digitalisation pathway' for firms, identifying where the industry is now, where it is going and the opportunities that lie ahead."