Download 2021's Future Focus Report — which uncovers "A Dichotomy between belief and behaviour"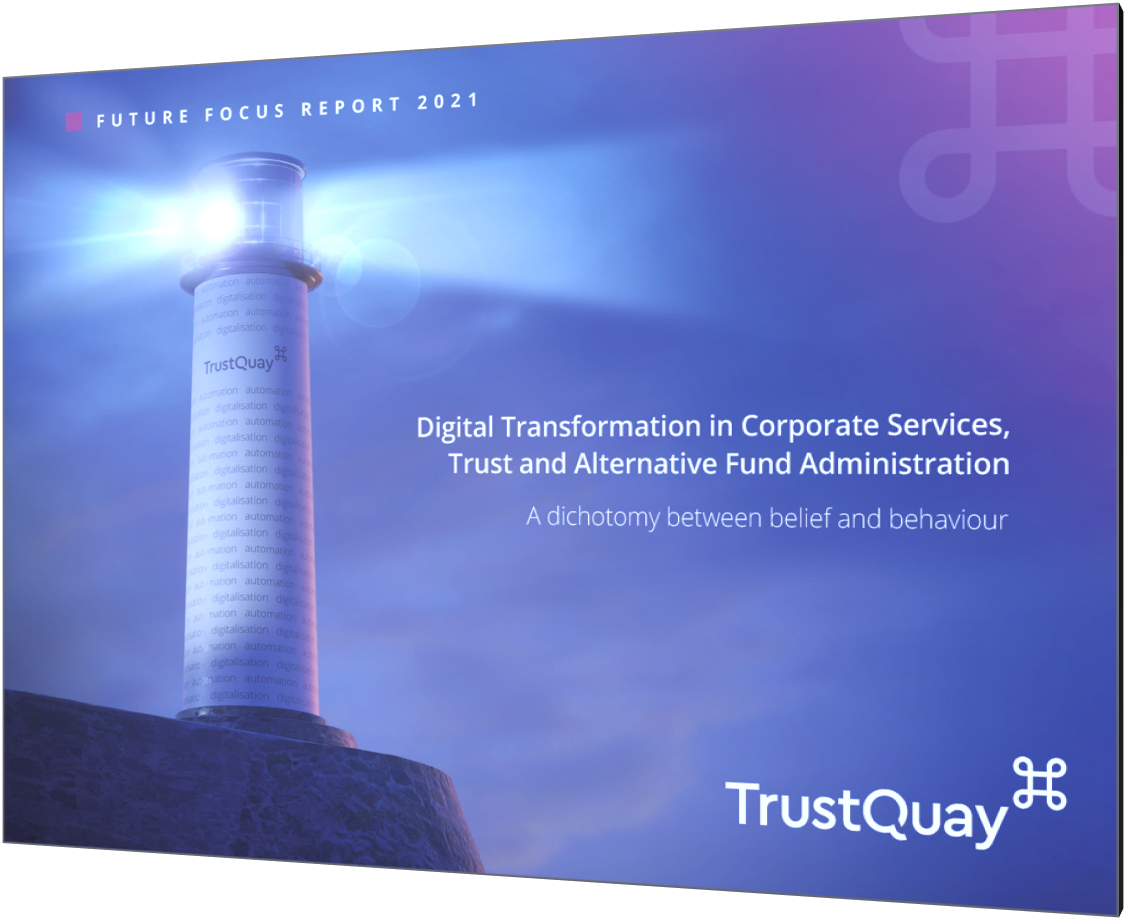 TrustQuay
is delighted to bring you its 2021
Future Focus Report
, the latest edition of our annual industry survey where we examine the drivers of industry change and the challenges and issues facing firms in the corporate services, trust and alternative fund administration sector.
Using feedback from across the industry, we cover both
current perceptions
and the
main factors behind change,
investigating how firms are facing the rapid digitalisation and automation of the industry.
Get your free e-copy of the report by completing the form below
"Firms believe that automation and innovation should make them more competitive and more valuable, their current behaviour reflects a lack of definition and understanding of the return on investment from digital transformation, resulting in a barrier to action"